Spacious and Stable Design

Silent and Powerful Performance

Convenient and Space-Saving Design
Real-time Monitoring and Convenient Control
View full details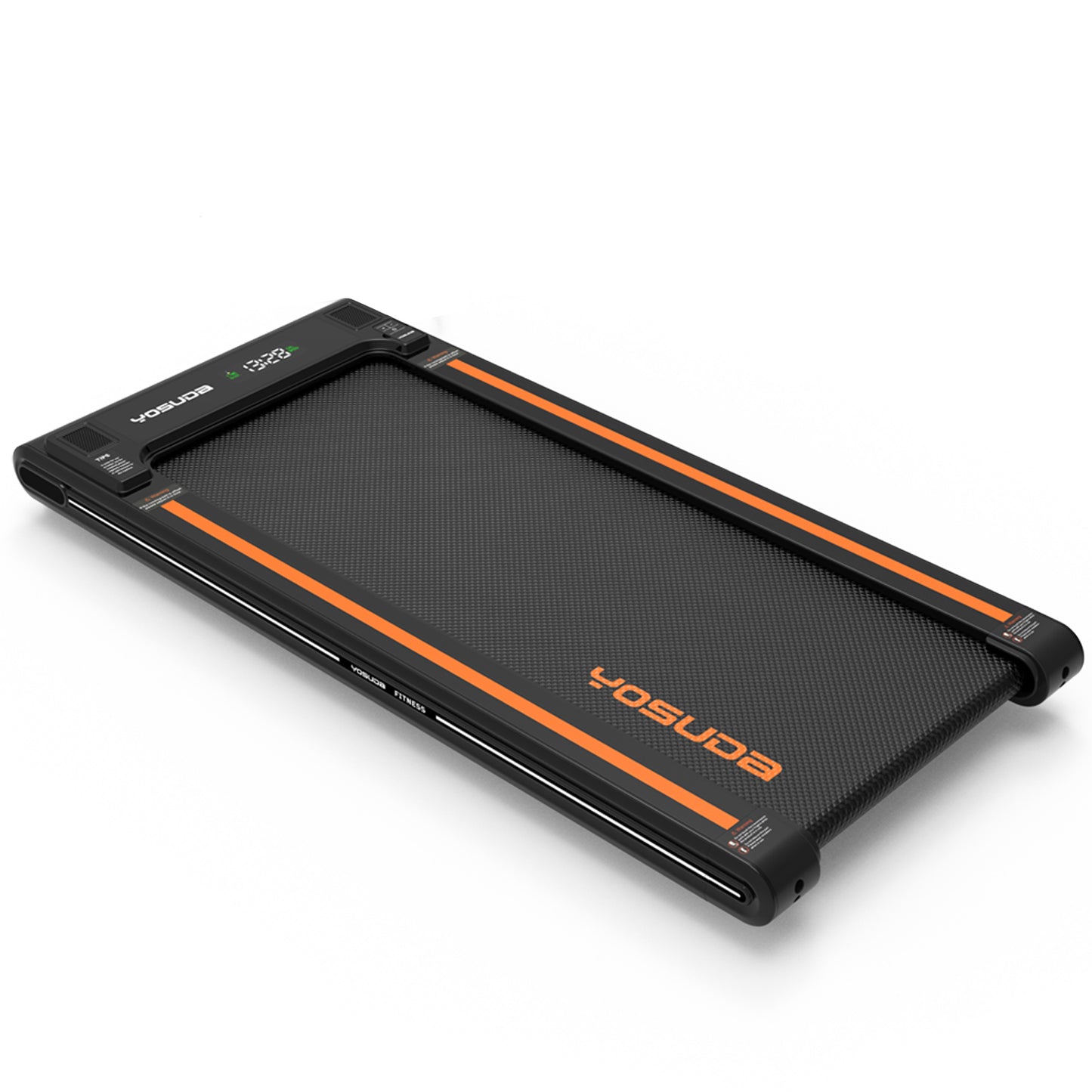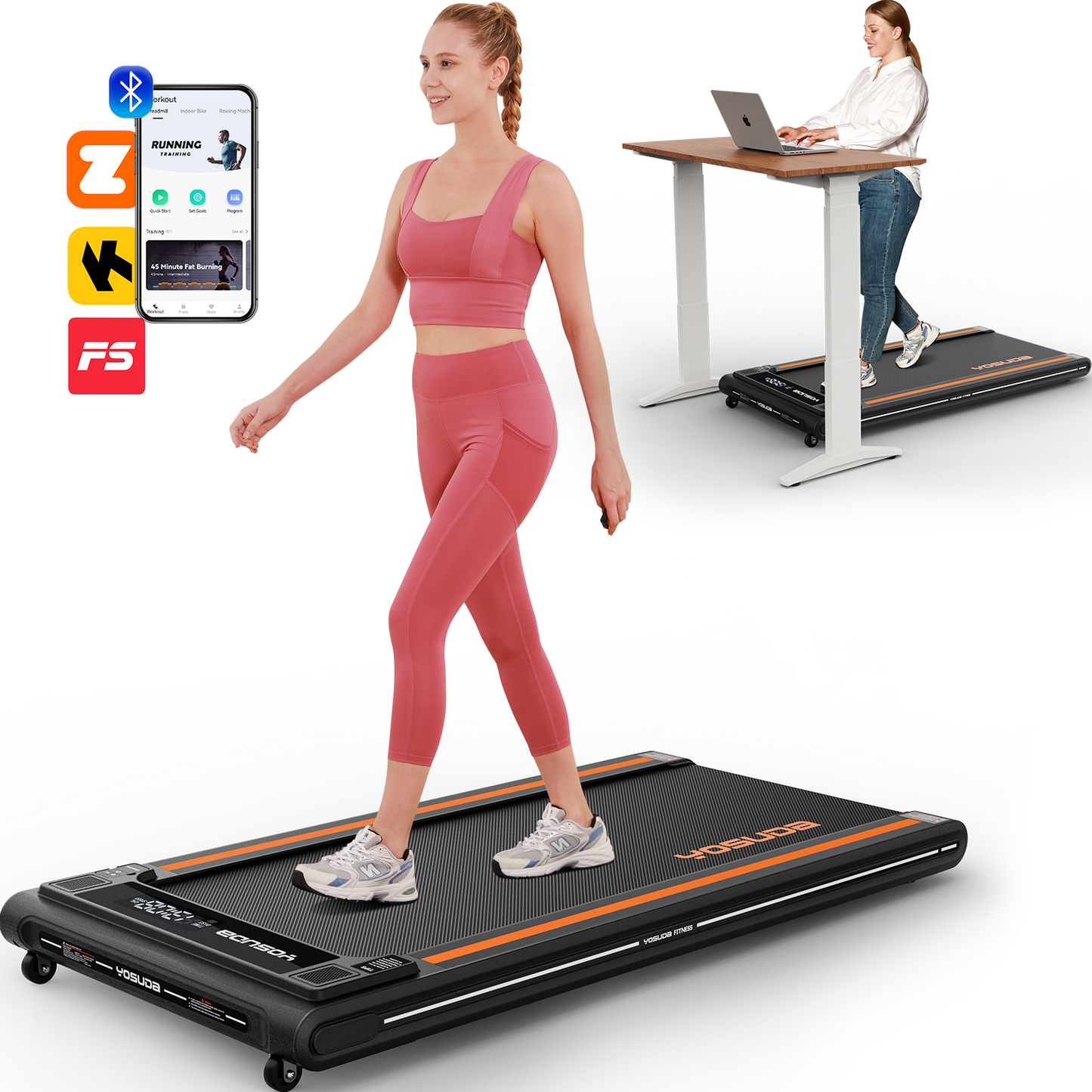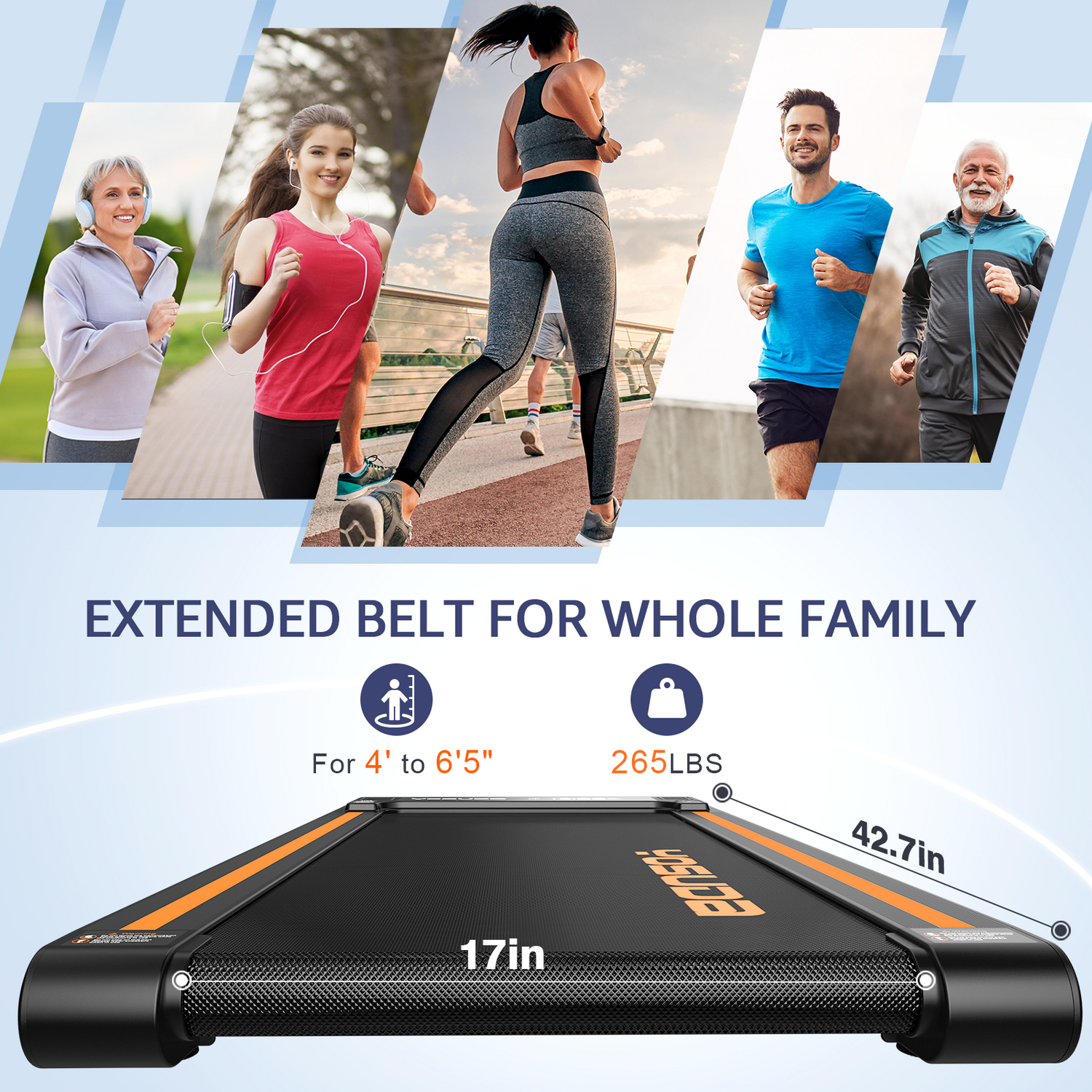 17 inch Widened Running Belt
The YOSUDA walking pad boasts an expansive 43x17 inch belt area, coupled with a robust weight capacity of 265lbs, ensuring a comfortable and steadfast environment for walking or running. Regardless of your height, whether you stand at 4' or 6'5", you can enjoy ample space to move and exercise without any limitations. This generous running surface allows for unrestricted movements, providing you with a seamless and enjoyable workout experience. Embrace the freedom of movement and enhance your fitness journey with the YOSUDA walking pad's wide and accommodating running belt.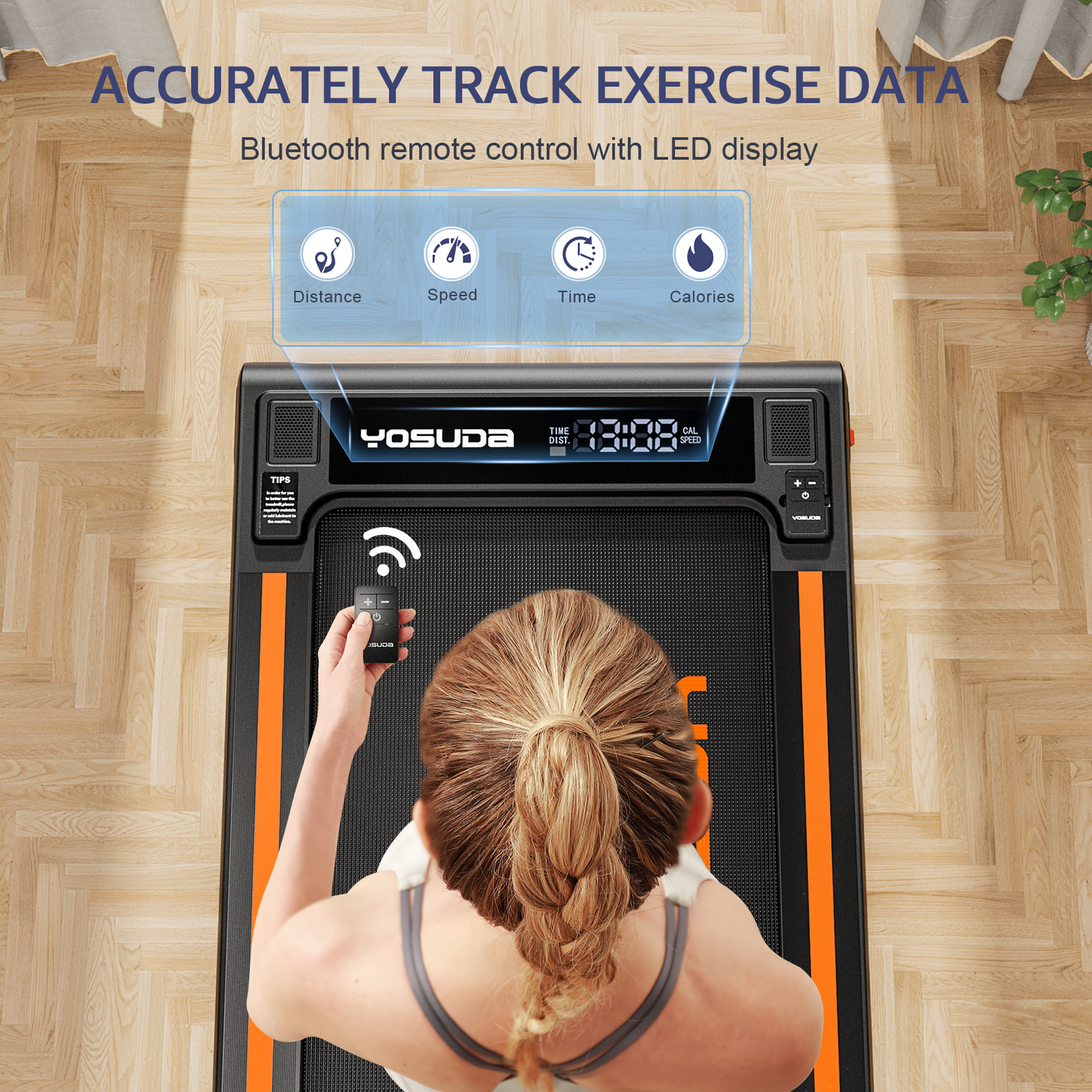 MULTI-FUNCTION DISPLAY
The YOSUDA LED display that provides comprehensive information about your workout. With utmost clarity, this display showcases essential metrics such as time, calories burned, speed, and distance covered, allowing you to track your progress in real-time. By conveniently presenting your movement data at a glance, the multi-function display empowers you to stay informed and motivated throughout your fitness journey. Experience the convenience of monitoring your performance with precision and ease, courtesy of the YOSUDA treadmill's state-of-the-art LED display.
Convenient Mobility and Storage
The YOSUDA walking treadmill comes fully assembled, allowing you to start exercising right away. With built-in transportation wheels and a slim design, it offers effortless mobility and convenient storage options. Whether you have limited space in your home, apartment, or office, this treadmill is an ideal fitness solution.
Turn Your Workday into a Workout
Elevate your workday with the YOSUDA Under Desk Treadmill. This innovative fitness solution allows you to exercise while you work, seamlessly integrating activity into your daily routine. Stay active, productive, and achieve a healthier lifestyle with the convenience and efficiency of the YOSUDA Under Desk Treadmill.