Yosuda brand was created in April of 2018 (Yosudabikes.com created in 2020). Though we have the word "dame" in its name, our products are not just for women, but for all those who love to keep fit. Yosuda keeps sticking to the principle of "family fitness and healthy life". Besides, owning advanced equipment and technology, we attach great importance to ensure the quality of products in the case of continuous improvement of its aesthetics and strive to create a trustworthy fitness brand.
We are from Love and Hope
The Yosuda founder, Eric Zeng, whose wife has been very sick since she was a little girl, gave up his job as a lawyer to work in the field of fitness equipment design as his wife became more and more haggard every day.
His original intention was to help his wife get fit through exercising, meanwhile, he also hoped his wife could exercise at home without going out. After a few years, his wife became healthier and happier than before through the constant use of her husband's fitness equipment. It all started with the fitness equipment designed by her husband! Since then,
Eric Zeng has been working hard on developing fitness equipment. He wants his designs simple and easy to use, bringing healthy lives to others, and available for everyone who enjoys keeping fit.
Nowadays, Yosuda fitness equipment has been launched in the United States, and will also be sold in Europe, Japan, and many other regions.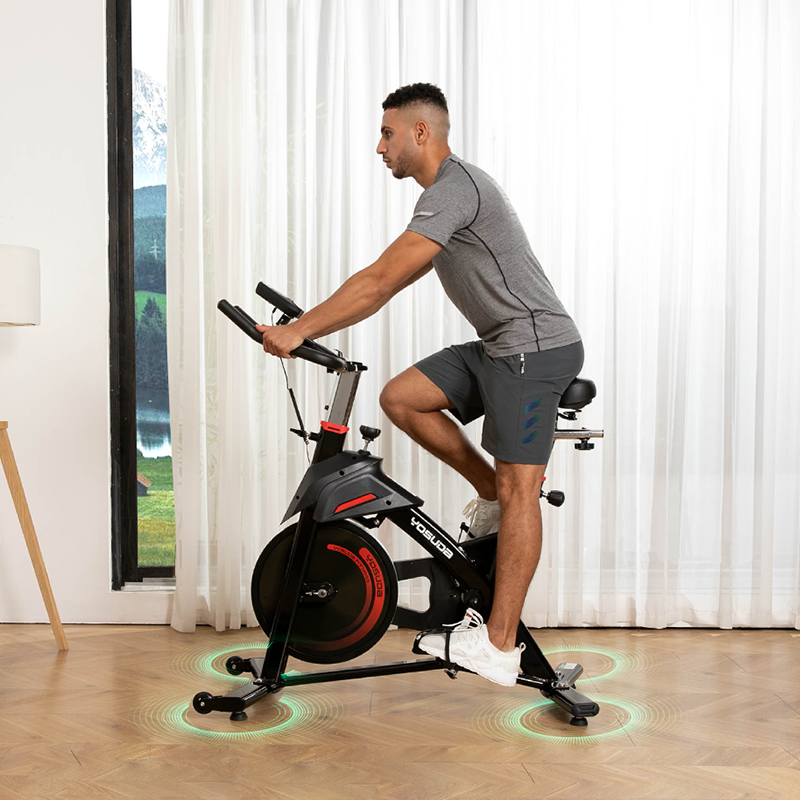 Family Fitness, Healthy Life
Yosuda has two characteristics.
Firstly, the essence of the product. Yosuda, in the early days, carrying a unique imprint, encouraged people to express the love and beauty of fitness, be loyal to their hearts.Yosuda opened up the era of high-end customization, breaking people's cognition of traditional fitness equipment. While retaining the tradition, as well as the needs of users and designers' inspiration, through the second innovation, the original form of expression of fitness was displayed, on behalf of Yosuda on its demanding quality.
Secondly, we have abundant shipping resources. Although our products are manufactured in China, we ship them to overseas warehouses through efficient shipping and delivery to ensure the customer's product experience, so they can get their favorite gym equipment faster.
Fast Shipping & Delivery

Fast shipping from local warehouses

Hassle-Free Return

30 Days Money Back Guarantee

Buy Now Pay Later

0% APR Available, up to 4 Months Financing