270 LBS Weight Capacity

Digital Monitor and Ipad Holder
Standard Size Thread (9/16") and Adjustable Straps and Buckle
2-Ways Adjustable Non-Slip Handlebar and 4-Ways Adjustable Padded Seat
View full details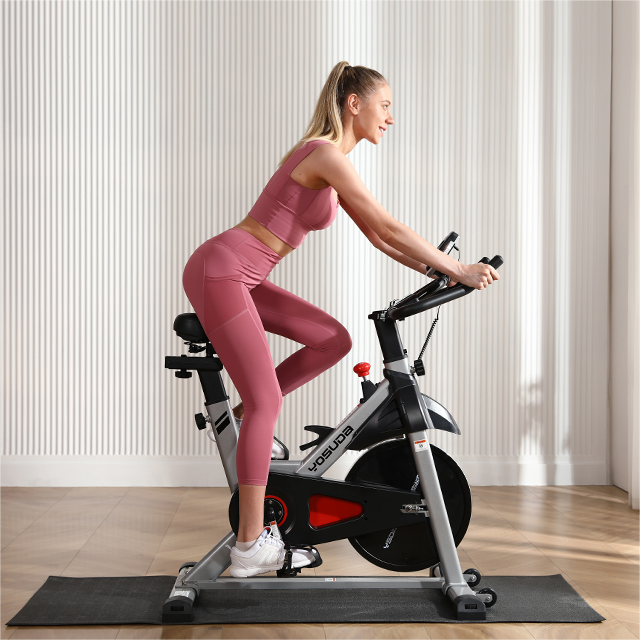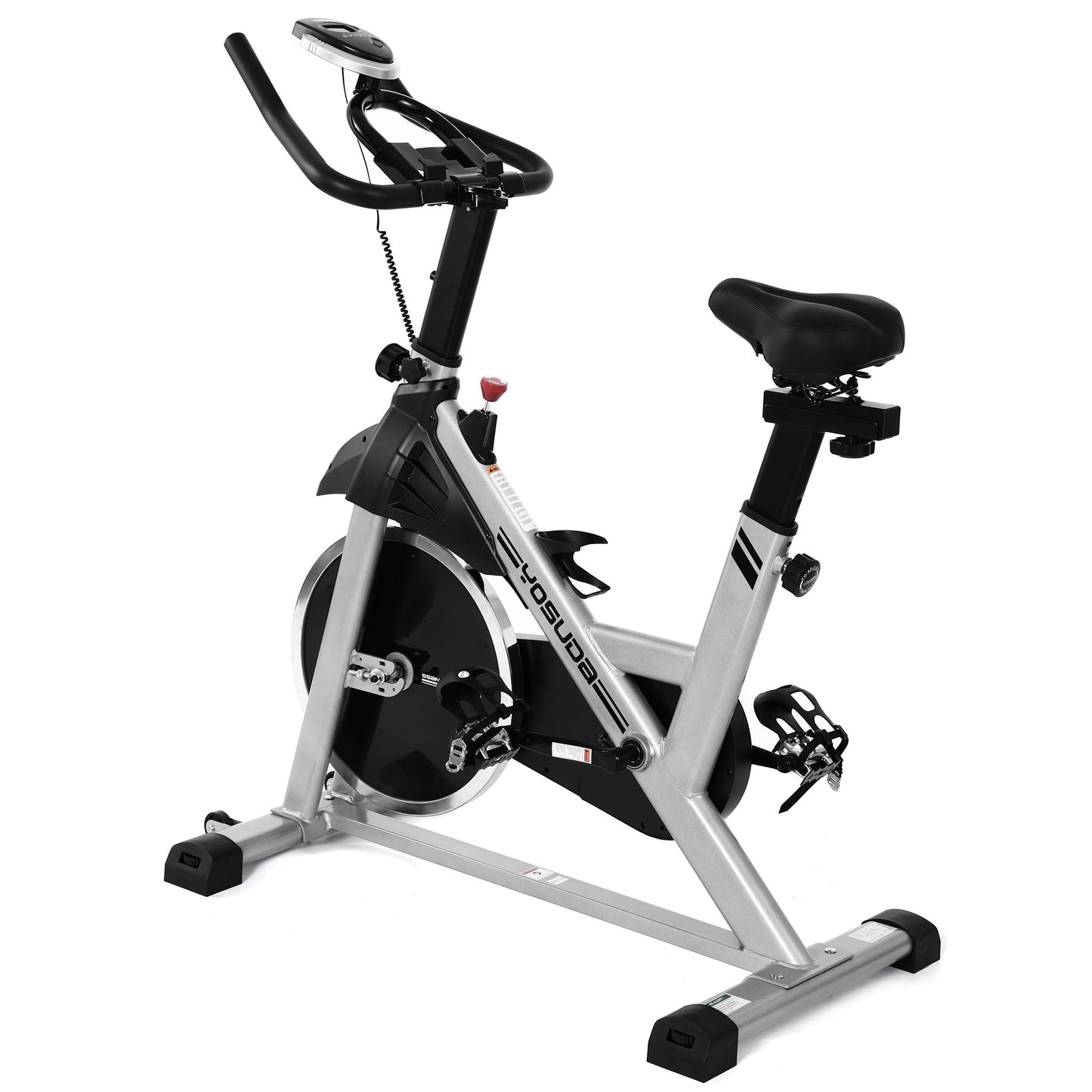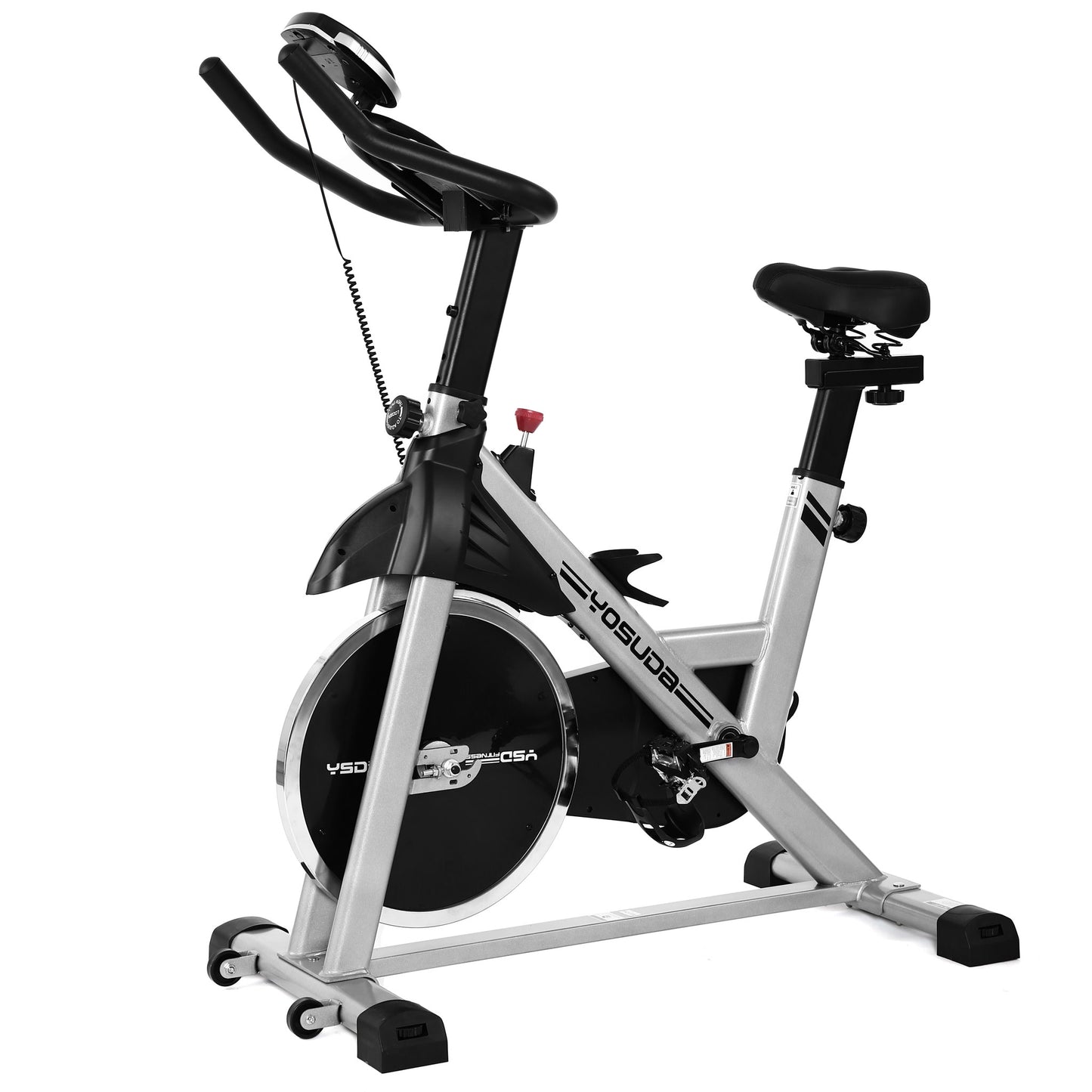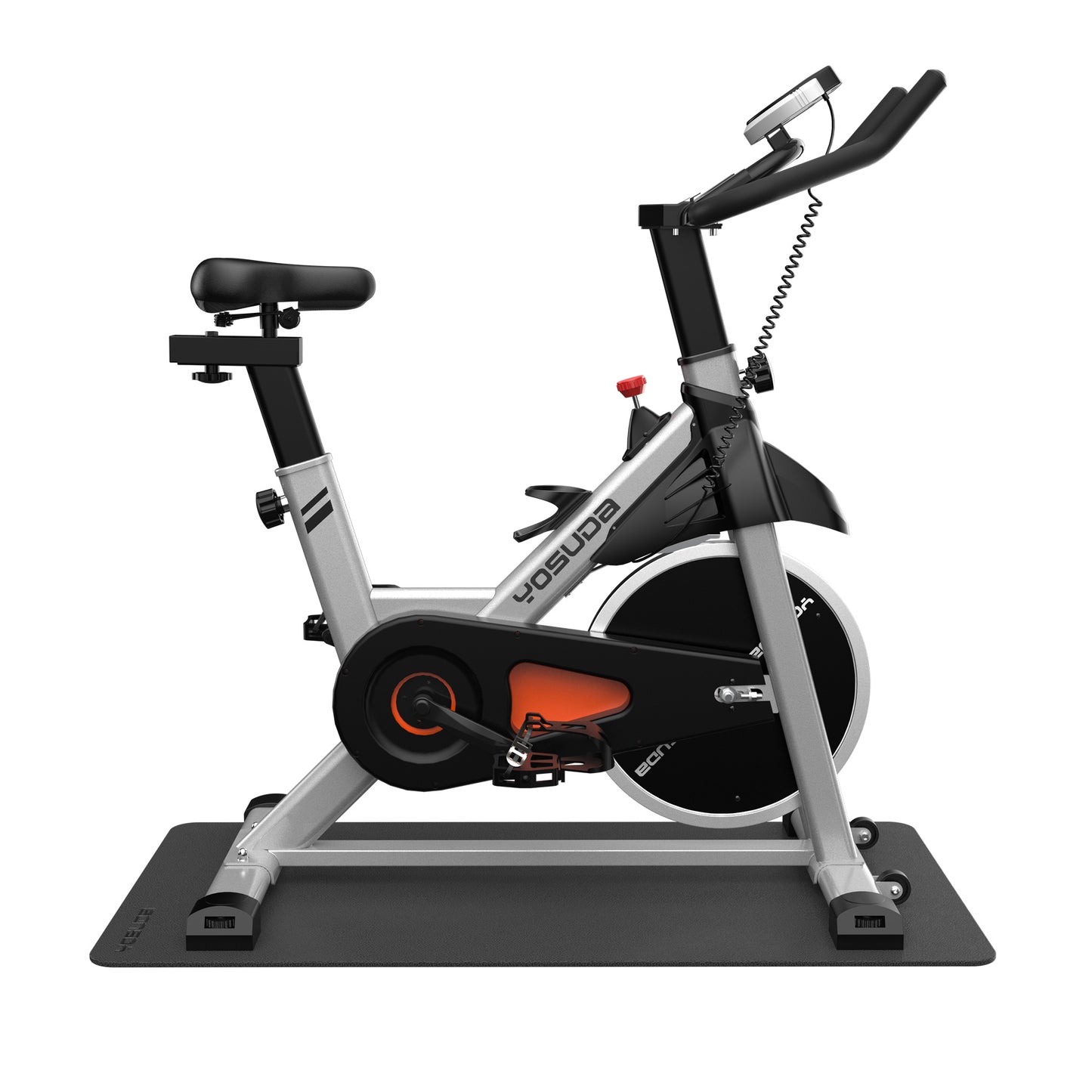 Unleash Your Potential with Adjustable Precision
Experience the ultimate in customization with the YB001 Exercise Bike. Our innovative 4-Way Adjustable Seat & 2-Way Adjustable Handlebars ensure a precision fit that caters to your unique body dimensions and riding preferences. With the adjustable inseam height, ranging from a minimum of 25 inches to a maximum of 35 inches, this bike accommodates users of various heights, providing a tailored and personalized riding experience. Unlock your full potential and revolutionize your workouts with the YB001 Exercise Bike's unrivaled customization features.
Customize Your Workout with Adjustable Resistance
Achieve the perfect intensity with the YB001 Exercise Bike's Adjustable Resistance. Experience a smooth and quiet ride while effortlessly adjusting the resistance to suit your fitness goals. Elevate your workout and maximize your results with this customizable feature.
Track Your Progress with Real-Time Workout Data
Stay motivated and informed during your workouts with the YB001 Exercise Bike's Real-Time Workout Data feature. The multifunctional LCD monitor provides real-time updates on your workout time, distance, speed, calories burned, and odometer. Witness your progress with every pedal stroke as you monitor and analyze your performance. Stay focused, set new goals, and achieve more with the valuable insights provided by the YB001 Exercise Bike's Real-Time Workout Data feature.
Built to Last with High-Grade Steel Frame
Experience the durability and longevity of the YB001 Exercise Bike, meticulously designed with a high-grade steel frame and robust cast-metal components. This solid construction ensures the bike's resilience and longevity, providing you with years of comfortable and reliable riding. Invest in a fitness companion that stands the test of time and delivers exceptional performance for your long-term wellness journey.
Whisper-Quiet Operation for Anytime Workouts
Experience the freedom to sweat it out at any hour with the YB001 Exercise Bike's silent belt drive. Enjoy the tranquility of your surroundings as you engage in your workouts without disturbing others. Our innovative design ensures a whisper-quiet operation, allowing you to focus solely on your fitness goals. Embrace the peace and convenience of a noise-free exercise experience with the YB001 Exercise Bike's quiet performance.
Convenient Mobility with Rollaway Wheels
Experience effortless movement and versatility with the YB001 Exercise Bike's rollaway wheels. Designed for easy transport and repositioning, this bike offers exceptional convenience after your workout. Simply glide it to your desired location with ease. The lightweight construction further enhances its maneuverability, allowing you to effortlessly store or relocate the bike when not in use. Embrace the convenience and flexibility of the YB001 Exercise Bike's easy mobility features.
Frequently Asked Questions
Product Specifications

Flywheel: 35 LB
Resistance System: Friction
Adjustable Seat: Up/Down & Front/ Back
Adjustable Handlebar: Up/Down
Inseam Height: 25-35 inches
Max User Weight: 270 LB
Assembled Dimensions: 40*22*45 inches
Product Weight: 68 LB
What clip pedals go with this bike?

Our pedal size is 9/16inches, you can purchase the clipping pedals as long as the same size.
Shipping & Returns

-All orders will be processed and shipped from our warehouses within 48 hrs and deliever in 3-5 business days.

-Gym equipment is very heavy and hard to ship and we've made it easy and safe through our exclusive partnerships.

-We always strive to provide the highest quality product before it leaves our warehouse. While it is uncommom, your item arrives damaged for whatever reason, we are happy to handle returns and exchanges free of charge.